Elafonisos(Greek: Ελαφόνησος) is a small Greek island between the Peloponnese (Greek: Πελοπόνnησος) and Kythira (Greek: Κύθηρα). It lies off the coast of Cape Malea (Greek: Ακρ. Μαλέας). The area of the island is 19 km². The population which is circa 400 to 450 citizens during the winter, increases during the summer months due to the inflow of Elafonisiotes habiting the urban centers. The tourist High season is during the months of July and August reaching 5,000 visitors and 1,600 cars per day. In May, June and September the island , becomes quite personal. Many people visit the island for its light coloured, sandy beaches on the southern tip of the island. There are three main beaches on the island, that of Simos (Greek: Σίμος), Saraceniko (Greek: Σαρακίνικο) and Panagias (Greek: Παναγίας), which are filled with golden-green waters. Just across the island 570 m to the mainland one will find Punta (Greek: Πούντα) beach. On the nearby mainland, approximately 6.5 km (3.7 nmi) east lies Neapoli (Greek: Νεάπολη) of the municipality of Molaoi and about 8.5 km (4.5 nmi) south is Cape Frangos (Greek: Φράγκο) in the island of Kythira/Cerigo. 3 km² of the community's land extend over to the mainland enclosing Punta and Pavlopetri. Today, Elafonisos is the only inhabited island of the Peloponnese. The island is also known as Elafonisi/Lafonisi (Λαφονήσι) just like Elafonisi in Northwestern Crete. The name of Elafonisos probably has a historical origin it means the "island of deers". The main church in the village is of Agios Spyridon (Greek: Άγιος Σπυρίδων), which is built on a tiny piece of land that is connected by a hand made bridge to the rest of the island.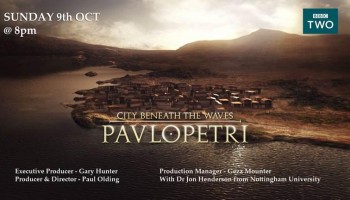 The city of Pavlopetri, underwater off the coast of southern Laconia in Greece, is about 5000 years old, and is the oldest submerged archeological town site. It is unique in having an almost complete town plan, including streets, buildings, and tombs. It was discovered in 1967 by Nicholas Flemming and mapped in 1968 by a team of archaeologists from Cambridge.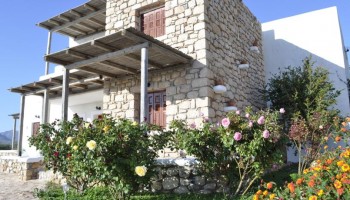 Capari Suites is a paradise away from home, as it offers a hypnotic seaside and mountainous view, is secluded from surrounding houses, hotels and main roads. Own Parking Site, Internet WiFi.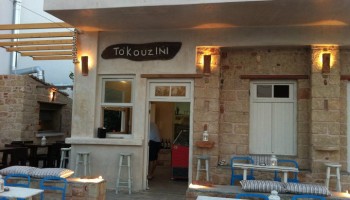 To Kouzini features traditional Mediterranean cuisine with a Lebanese & Moroccan twist. Excellent service, delicious food, magnificent atmosphere all at reasonable prices.